On Wednesday, December 5, 2018, Scott Flaherty of The American Lawyer covered the arrival of David Kerstein, a former Gibson, Dunn & Crutcher litigator who joins as chief risk officer, and Julia Gewolb, a former Boies Schiller Flexner lawyer who comes to Validity as director of underwriting.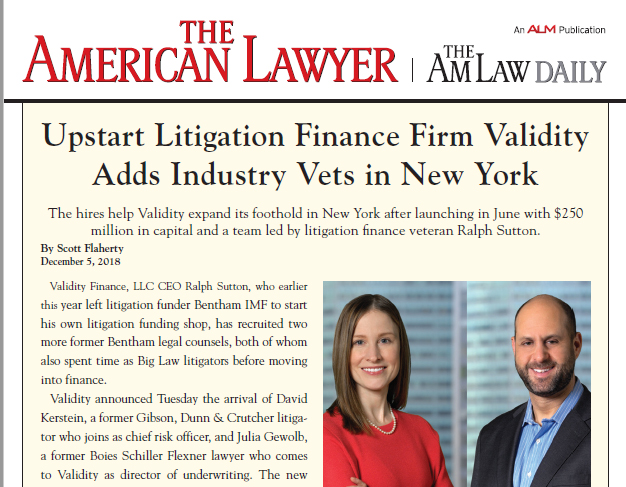 In the article welcoming the hires to Validity, CEO Ralph Sutton states that he is "thrilled to be putting the band back together". Dave highlights the opportunity to build from the ground up with a real focus on client service."
The team stressed the unique combination of experience and agility that help Validity stand out.
To continue read the full article, please click here.