April 13, 2023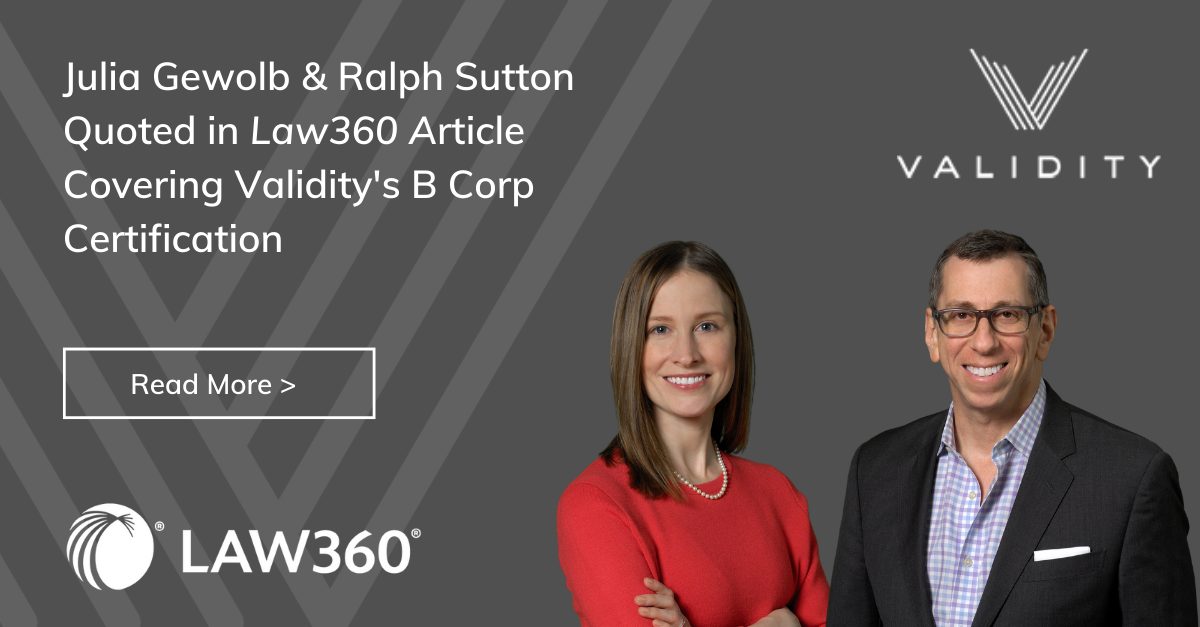 Julia Gewolb and Ralph Sutton were quoted by Law360 in a recent article covering Validity's certification as a B Corp, the first commercial litigation funder to achieve this milestone.
"Part of our interest in pursuing it was both to get recognition for the areas we had already thought about and done well on, but also to have a formal framework for implementing better policies in areas where maybe we hadn't thought about it and hadn't done as well," said Julia Gewolb, who serves as Validity's Chief Risk Officer.
Validity CEO Ralph Sutton shared that among the many steps Validity took to formalize its commitment to corporate accountability, "We then also went to our board and changed our founding documents to reflect that we take into account the views of a myriad of stakeholders in our business, not just the bottom line profits." He added, "I think B Corp is a vehicle for helping other funders, I hope, to enhance what they do even more and provide clients...with the very best possible opportunities to share risk..."
You can read the full article on Law360's website here (subscription may be required).
For more information about Validity's certification as a B Corp, click here.