March 22, 2023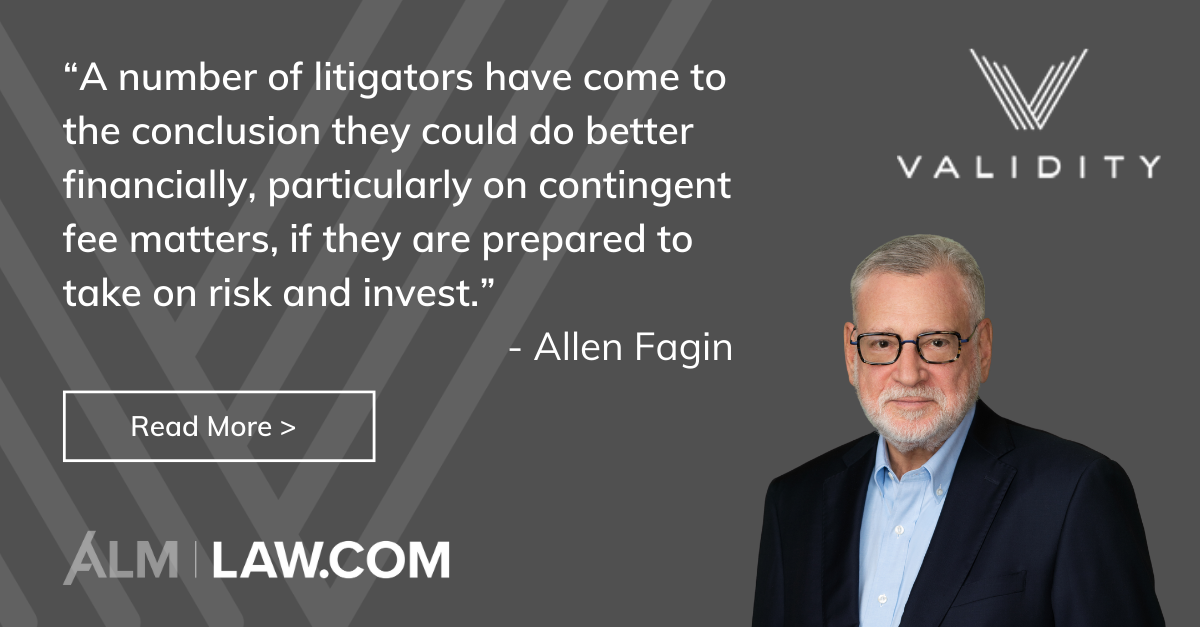 Allen Fagin was quoted in a Law.com article recently, "4 Reasons Midsize Firms Are Beating Big Law in Litigation." The article discusses how large corporate clients are increasingly tapping midsize and specialty shops for their litigation matters, and argues that lower rates are only one part of the story.
"In addition to not wanting to keep billing more hours or raising rates on clients, some partners are also attracted to the entrepreneurial nature of smaller firms. By taking on more risk through alternative fee arrangements, partners at smaller firms stand to reap larger rewards. 'That explains the growth to some of the smaller but highly specialized trial boutiques that we're starting to see,' said Allen Fagin, former chairman of Proskauer Rose and senior advisor to Validity Finance. 'A number of litigators have come to the conclusion they could do better financially, particularly on contingent fee matters, if they are prepared to take on risk and invest.' "
You can read the full article on Law.com's website here (subscription may be required).