February 22, 2022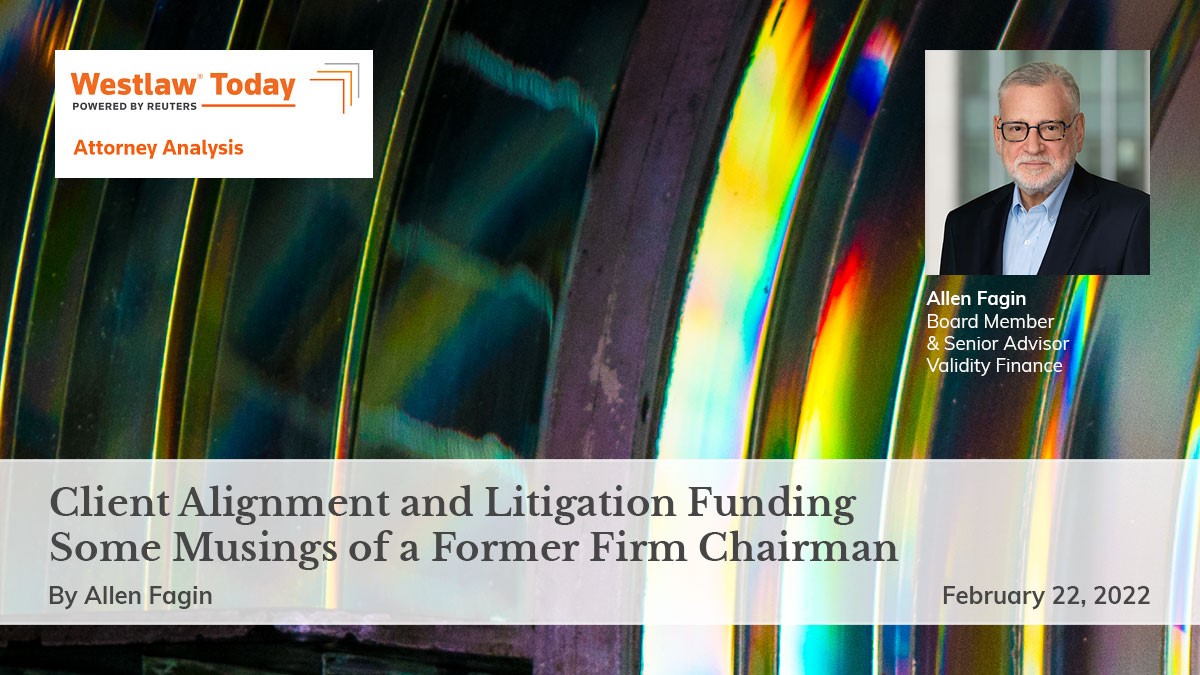 By Allen Fagin
During my six years as Chairman of an AmLaw 100 firm, the day I had the most difficulty sleeping was, invariably, the first day of the fiscal year. Yes, year-end countdown was traditionally a nail-biter. But for all the anxiety, the outcome was invariably better than anticipated. Yet on the first day of the new fiscal year, the reality of yet another herculean effort set in. Barely did we have time to celebrate the achievements of the past year, before the imperative to do better, occupied our full attention. Undaunted, we sallied forth to meet the challenges of the new year. What follows are some thoughts on how litigation finance can now help meet those challenges-- particularly in an increasingly volatile economic climate, with the possibility (if not the likelihood) that transactional work alone may not fuel continued law firm prosperity in the short run.
By all accounts, law firms have enjoyed unprecedented economic success over the past two years. According to the recently published Citi Hildebrandt Client Advisory, revenues across all segments of the Amlaw 200 were up by an average of 14.7% for the first nine months of 2021. For the narrower AmLaw 100, 2020 revenue was $11.9 billion, about $1.3 billion higher than 2018. According to a recent Wells Fargo legal survey, revenue per lawyer (RPL) improved by 14% for the first nine months of 2021, compared with 4% over the same period in 2020. And profits per equity partner grew by 13.4% for the AmLaw 100, according to the Thompson Reuters 2022 State of the Legal Market Report. Growth was slightly less for the AmLaw second 100, but a staggering 22.4% for mid-size firms.
In short, and despite the ongoing effects of the pandemic, political upheaval, social unrest, supply chain disruption, and natural disasters spurred by climate change and other dislocations, the business of law has recently enjoyed record revenues and profits. Firm Chairs, Managing Partners and Practice Group Leaders should be sleeping well at night – but are they?
Click here to read the full article
Originally published on Feb 22, 2022, Westlaw Today