July 15, 2022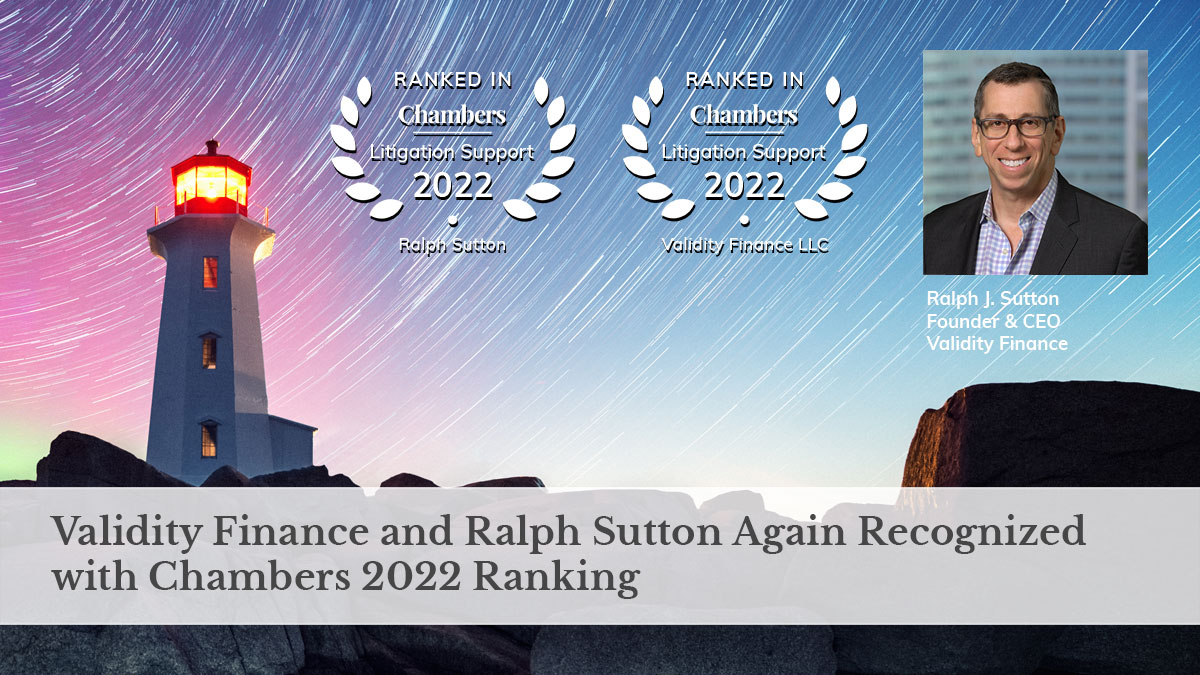 Validity is honored to be recognized by Chambers and Partners in the 2022 U.S. Litigation Support Guide. With many thanks to the researchers, clients, and lawyers who contributed their time and feedback in creating this guide, we believe the report reaffirms Validity's depth of experience, our commitment to clients, and to building relationships of trust based on fairness and innovation.
Below are some of the notable quotes from this year's report:
"They actually negotiate and worked towards my best interest. It was a simple, transparent process. The people at Validity are exceptional from top to bottom."
"This is a great team. They all have tremendous backgrounds that make them industry savants. Things move efficiently with this team and they are always available. I truly feel they are part of my legal team."
"I like the people there. I think they are really sophisticated and smart."
Validity's founder and CEO Ralph Sutton was recognized among the leading legal financiers in the U.S.:
"He is a dean of the industry," says a source, who also states: "He is whip-smart and he has seen everything. He thinks of the world like trial lawyers would think of the world."
Another commentator says: "He is one of the pioneers in this area. He brings a very dynamic and creative approach to litigation finance."
Congratulations to Ralph and team.