June 25, 2020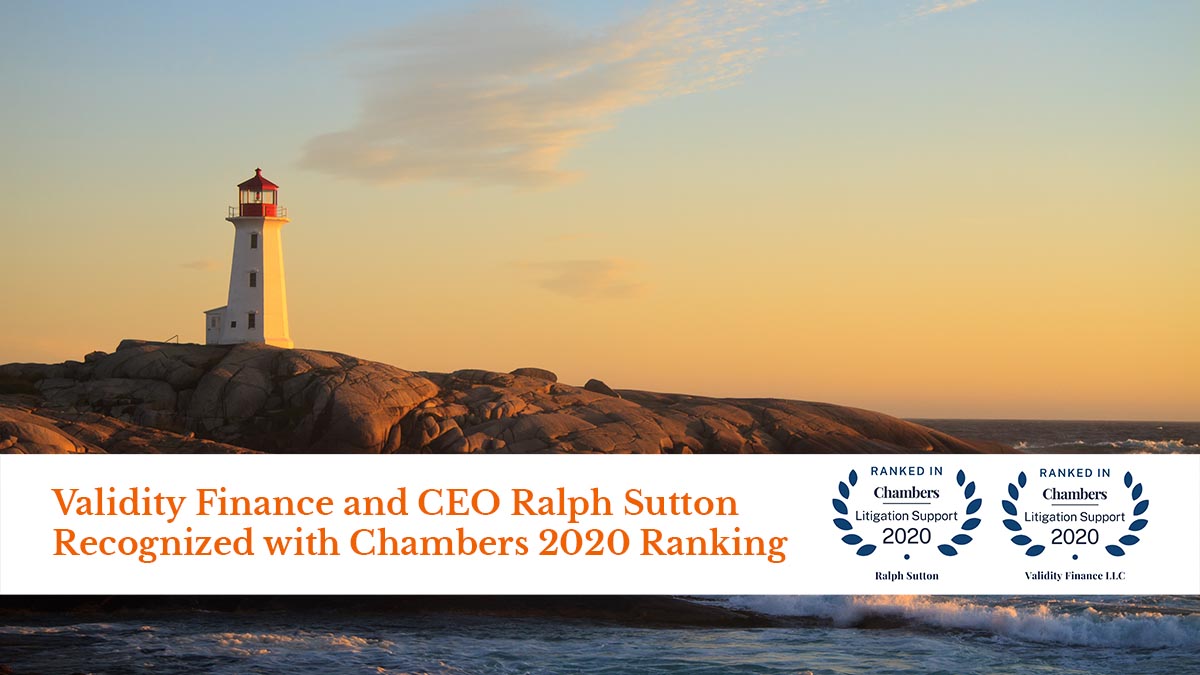 Validity is honored to be recognized by Chambers and Partners in the 2020 U.S. Litigation Support Guide. With many thanks to the researchers, clients, and lawyers who contributed their time and feedback in creating this guide, we believe the report reaffirms Validity's depth of experience, our commitment to clients, and to building relationships of trust based on fairness and innovation.
Below are some of the notable quotes from this year's report:
"Validity Finance seeks to move the industry forward with a holistic approach to funding that is appreciated by all stakeholders in a case. The firm 'would not take on a case unless the model shows the client is going to get paid a healthy return. They are looking to create long-term relationships and want the client to come back.'
The firm's ability to craft tailored solutions is praised, with one source commenting that 'they excel at dealing with cases where you have not had one like it before. Where some other funders don't see the value, Validity see the uniqueness of a case.' "
One client reports:
"They are just really good lawyers, they have been great in the financing space. Validity have been true partners and very sophisticated thinkers. They are exactly what you would want from a co-counsel. They have been excellent co-strategists."
Validity's founder and CEO Ralph Sutton was recognized among the leading legal financiers in the U.S. Chambers researched noted: "Ralph Sutton has seen it all and thinks outside of the box, always trying to change the scope and look at the matter from a different viewpoint. His goal is always to do something that is good for the client. Always one or two steps ahead of everybody."
Congratulations to Ralph and team.