"Validity's mission is to make our legal system more accessible and affordable to all litigants. I'm excited to work with our clients to make that worthy goal a reality."
William C. Marra
Investment Manager
William C. Marra is responsible for sourcing investment opportunities from the country's leading lawyers and claimholders, and he is also actively engaged in Validity's due diligence and investment underwriting process. Clients seek out Will's expertise as a former commercial and constitutional litigator at Cooper & Kirk, PLLC, as well as his experience working at Bain & Company, the business consulting firm.
A former law clerk at the United States Supreme Court, Will has been recognized as a "Global Leader in Litigation Finance" by Lawdragon. Will currently serves as a Lecturer in Law at the University of Pennsylvania Carey Law School, where he co-teaches a course on litigation finance. He has written on litigation finance for a variety of legal news publications, and his article "The Shadows of Litigation Finance" was published by the Vanderbilt Law Review in April 2021.
Will graduated magna cum laude from Harvard College and Harvard Law School. In addition to clerking for Justice Samuel A. Alito, Jr., Will also clerked for Chief Judge William H. Pryor, Jr., of the U.S. Court of Appeals for the Eleventh Circuit. During college, he served as president of The Harvard Crimson, the university's daily newspaper.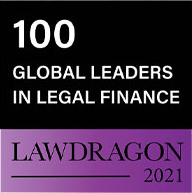 Recent Articles:
The Shadows of Litigation Finance, 74 Vand. L. Rev. 563 (2021)
What Will Litigation Funding Look Like in 10 Years?, Law360 (interview), (April 22, 2021)
Exploring the Shadows of Litigation Finance, Columbia Law School CLS Blue Sky Blog, (January 21, 2021)
PODCAST: Suneal Bedi and William Marra on Litigation Finance, Business Scholarships Podcast, (December 15, 2020)
Arizona Law Firm Ownership Rule Change Is A Win For Clients, Law360, (September 3, 2020)
Litigation Finance Investments Are Not Risk-Free Loans, Law360, (June 15, 2020)